August 30, 2018 /Sports News – Local Bees Nip Aces FacebookTwitterLinkedInEmail(Salt Lake City, UT)  —  Matt Thaiss singled in the winning run in the bottom of the 10th inning as the Bees nipped the Aces 4-3 in Salt Lake City.Stephen McGee doubled in the tying run in the eighth to force extras.  Jose Fernandez homered in the win.The Bees go for a series sweep tonight. Tags: Baseball/PCL/Salt Lake Bees Written by Robert Lovell
Tags: Donovan Mitchell/Giannis Antetokounmpo/Mike Conley/NBA/NBA All-Star Game/Rudy Gobert/Team LeBron FacebookTwitterLinkedInEmail(Atlanta, GA) — Giannis Antetokounmpo scored 35 points to lead Team LeBron to a 170-150 win over Team Durant in the NBA All-Star Game in Atlanta.The "Greek Freak" was a perfect 16-of-16 from the floor. Damian Lillard scored 32 points off the bench and Steph Curry had 28 for Team LeBron. Both shot 8-of-16 from three.Bradley Beal led Team Durant with 26 points. Kyrie Iring added 24 points and 12 assists in defeat.Three Jazz players competed in the game, Rudy Gobert came off the bench for Team LeBron with 10 points and seven rebounds. Donovan Mitchell had 15 points for Team Durant and Mike Conley finished with three points. Associated Press March 8, 2021 /Sports News – Local Team LeBron Tops Team Durant In NBA All-Star Game Written by
read more
For those of us whose line of work is helping people move house, we know all too well how stressful an experience it can be for our customers.That said, we shouldn't ignore the stresses and demands facing owners and staff of residential agencies themselves, with uncertainty and change in the property business always guaranteed.It's becoming more and more obvious that truly overcoming these challenges (Brexit, regulatory changes, political outlook) involves not just solving customers' or agents' woes in isolation, but by looking at the landscape with '2020 vision' and synergistically tackling both customer and agent problems through innovation.Ian Crowther, Commercial Director of Tili, comments:"Agents are already making time to implement regulatory changes and refine their processes, but equally they're looking for that meaningful long-term change and innovation that'll see them thrive by delivering an unparalleled customer experience.""Our partners want to hear the early success stories, 'who's doing what?' and 'how will this help us to offset these challenges?', where are the opportunities and how do we grab them and run with them in this challenging new climate?" Scott Holmes, Marketing & Communications Manager of Tili says:"Recently we're seeing agents moving away from strategies that focus on revenue generation and reputation-building in isolation. By leveraging partnerships and new technologies, residential agencies can position themselves as agents of choice, winning recommendations and repeat business, building reputational value and income. The Negotiator Conference & Expo is perfectly poised to support agents in these strategies, providing insight, new ideas and thought leadership that will help agents thrive beyond these challenging times."Solving stressors and building reputational valueAhead of this year's conference, we asked over 1,300 homeowners what factors caused them stress when they last moved house. We also asked them what the estate agent did to make the moving experience more positive. Our aim was to identify what the key challenges are, what agents are doing right, and how the industry can innovate to make moving more rewarding for all parties.What makes moving stressful?The most common stressor – affecting 34% of respondents – was the paperwork associated with buying a property, including warranties, stamp duty and insurance admin. This was closely followed by the process of moving personal belongings from one property to another – 33% of people cited this as a stressor.Twenty-six per cent of respondents said the costs associated with buying a home added stress to the process. Other headaches included setting up utilities and other services (24%), delays to the move-in date (24%) and cleaning and/or redecorating the new home (24%).What are agents doing really well?We asked homeowners what factors contributed to great service from the estate agent handling their most recent property purchase. Twenty-eight per cent said friendliness made for a positive experience, while 27% cited ease of contact as a marker of good service. Fifteen per cent of respondents said they liked the fact that their agent was open and honest with them.Enhancing the agent-homebuyer relationship.Though homebuyers and estate agents don't have a typical supplier-client relationship, an increasing number of plug-in services are available to help agents improve the home buying experience. A whole host of tools, from do-it-yourself portals to concierge services exist for this purpose. But why would agents want to use them?There are multiple potential benefits. Firstly, today's buyer is tomorrow's potential vendor. A 2017 government study found than 9% of vendors chose their estate agent on the sole basis that they'd used them to buy the property they're selling. 14% chose their agent based on a recommendation, and 53% based their choice on the agent's reputation. But there are shorter-term benefits too. With the right tools, agents can speed up the sale, reduce cost and, importantly, introduce new revenue streams. Such is the case with Tili, our free digital home move assistant.Tili dramatically reduces the admin involved in setting up essential home services, like energy and broadband. And when an agent introduces their customers to the service, they can earn commission.What tech innovations do homebuyers really want?So what does the estate agency of the future look like? Is it all bells-and-whistles smart tech and virtual offices? Not necessarily. Adapting our technology to our customers' needs doesn't have to mean keys delivered by drone. So what do they want?The three most popular choices were:The ability to do everything online, from initial search to purchase (18%)The ability to contact the agent outside of regular working hours (16%)A digital home move assistant, provided by the agent, that helps buyers set up essential home services such as energy and broadband (16%).The appetite for these services is even greater in the younger demographic. For those under the age of 35, the desire for the above initiatives rose to 29%, 24% and 26% respectively. "Huge opportunity"Of the survey findings, Ian Crowther, Commercial Director at Tili said:"It's encouraging to see agents getting the fundamentals of great service right – friendliness, openness and ease of contact. There's still a huge opportunity to use emerging technologies to go so much further.""For example, Tili partners with some of the UK's leading estate agents to improve the home move experience, and to introduce new revenue streams. Tili helps people moving home set up all their essential services in one go, online, before they move in. And when they use it, their agent earns revenue. This works for both buyers and sellers, so it's double the opportunity for the agent."Here's what customers tell us:Really made things a lot easier and allowed us to jumpstart our stay in the UK!"A great thing to have if you're not yet familiar with the area." Syzmon***** TrustPilot reviewThe assistance that you gave made things easier for me at a time when I had just moved from Suffolk to Leicester. So thank you." Patricia*****TrustPilot reviewThe NEG Talk:Ian Crowther, Commercial Director of Tili speaks at The Negotiator ConferenceReputation, reputation, reputation: enhancing the agent & home-mover relationshipWith a strong focus on achieving '2020 Vision' and using reputation-building to thrive in an ever-changing marketplace, Ian will share Market Intelligence from his experience as the Commercial Director behind leading utilities solution to the Ian Crowther, home-move industry, Tili.Session details:The Negotiator Conference & Expo | The Court Suite – 29th November 2019 Join us for insight, takeaway tips and inspiration.Scott Holmes Negotiator Conference & Expo Ian Crowther advertising The Negotiator Awards Tili November 28, 2019Jenny van BredaOne commentAndrew Stanton, CEO Proptech-PR Real Estate Influencer & Journalist CEO Proptech-PR Real Estate Influencer & Journalist 28th November 2019 at 4:19 pmSome great recent research by Tili, and for me the standout points – 'The appetite for these services is even greater in the younger demographic. For those under the age of 35, the desire for the above initiatives rose to 29%, 24% and 26% respectively.' is the thing to watch.Because by the end of the 2020 decade, that 35 year old millennial will be 45 and he or she will be doing a great swathe of the business in the industry sector.So, if property businesses do not want to be wrong footed, like a number of companies in other sectors, they need to get Proptech savvy and move toward a service led, but ultimately dashboard, across all communications type of model.Log in to ReplyWhat's your opinion? Cancel replyYou must be logged in to post a comment.Please note: This is a site for professional discussion. Comments will carry your full name and company.This site uses Akismet to reduce spam. Learn how your comment data is processed.Related articles Conveyancing Foundation provides stress management tips1st May 2021 BREAKING: Evictions paperwork must now include 'breathing space' scheme details30th April 2021 City dwellers most satisfied with where they live30th April 2021 Home » Features » The Negotiator Conference – Tili's behind it to help to support you! previous nextProducts & ServicesThe Negotiator Conference – Tili's behind it to help to support you!Tili are delighted to return as the headline sponsor to this year's Negotiator Conference & Expo, as well as lending our support to The Negotiator Awards as a gold level sponsor.The Negotiator28th November 20191 Comment592 Views
read more
SIGN UP Subscribe to the Horse Sport newsletter and get an exclusive bonus digital edition! More from News:MARS Bromont CCI Announces Requirements For US-Based RidersThe first set of requirements to allow American athletes and support teams to enter Canada for the June 2-6 competition have been released.Canadian Eventer Jessica Phoenix Reaches the 100 CCI4*-S MarkPhoenix achieved the milestone while riding Pavarotti at the inaugural 2021 CCI4*-S at the Land Rover Kentucky Three-Day Event.Tribunal Satisfied That Kocher Made Prolonged Use of Electric SpursAs well as horse abuse, the US rider is found to have brought the sport into disrepute and committed criminal acts under Swiss law.Washington International Horse Show Returns to TryonTIEC will again provide the venue for the WIHS Oct. 26-31 with a full schedule of hunter, jumper and equitation classes. We'll send you our regular newsletter and include you in our monthly giveaways. PLUS, you'll receive our exclusive Rider Fitness digital edition with 15 exercises for more effective riding. Horse Sport Enews Ireland's Darragh Kenny once again delivered a winning performance during Wednesday's The Ridge at Wellington Turf Tour. Set this week on the expansive fields of Polo West, the Turf Tour has been a favorite of Kenny's, where until last week he had a 3-for-3 winning streak in the Grand Prix. However California's Ashlee Bond snapped a 4th Grand Prix win from him last week at Black Watch Farm, but wasn't fast enough on Wednesday to keep him from a 2nd $5,000 1.30M Rising Star victory. A new challenger and first time Turf Tour competitor, Dutch Olympian Harrie Smolders, also jumped to a decisive finish that foreshadows his ability to steal victory from Kenny and Bond. Turf Tour 8 at Polo West continues Friday with a $3,000 1.30M Speed Stake and the $15,000 1.40M Turf Tour Grand Prix, where it is sure to be a tight race for the win.A first double clear effort in the $5,000 1.30M Rising Star by Hartog-Jan and rider Vincent A. Bailleul set the time to beat at 45.679 seconds. That was eventually eclipsed by Jaqueline Colborne, who jumped Lotus Sobral da Costa to the lead in 40.890 seconds. Olympian Harrie Smolders and Calina then threw down the gauntlet, blazing around the 1.30M course in 39.363 seconds. Darragh and GK Casper followed, once again proving how quick and accurate they can be, jumping off in an impressive 38.026 seconds. Last week's Grand Prix champion, Ashlee Bond, was intent on taking the title from Kenny once again. She had the time, 36.669, but a fateful rail at the final jump, a liverpool oxer, cost her and Contefina LVF the class. Kim Farlinger and Ibalius SMH breezed around the course in 40.555 seconds. Fellow Canadian Jacqueline Colborne was close behind in fourth riding Lotus Sobral Da Costa."It is really exciting to have some of the top riders in the sport vying for victory over our jumps at our show," said Olympian Nona Garson, who co-founded The Ridge at Wellington Turf Tour with George D'Ambrosio. "And what is really cool is while this battle of the titans plays out in ring one, we have amateurs, green horses, and juniors warming up over the same jumps and competing adjacent to them in Ring 2. This was our dream with the Turf Tour, to create a show for everyone that offers everything from FEI level Grand Prix action to a training ground for green horses and riders."Newly added this year, every Friday's morning schedule will include a $3,000 1.30M Speed Stake in addition to their traditional $15,000 1.40M Grand Prix, which begins at approximately 12pm. Free lunch, drinks, and snacks are provided complimentary to all of the Turf Tour's riders, grooms, and owners, and Polo West is another unique venue for show jumping competition, located just 5 minutes from the Palm Beach International Equestrian Center.$5000 Rising Star Classic -1.30M1. Gk Casper, Darragh Kenny2. Calina, Harrie Smolders3. Ibalius SMH, Kim Farlinger4. Lotus Sobral Da Costa, Jacqueline Colborne5. Armani, Catherine PasmoreFor more information on all of The Ridge at Wellington's Turf Tour events, including USEF Equitation Tuesdays and the March 20-21 Hunter Derby Days, visit www.RidgeShowJumping.com. Tags: Darragh Kenny, Kim Farlinger, show jumping, Turf Tour, Ibalius SMH, 1.30M Rising Star, Email*
read more
Share this article ESPS Cantabria Makes New Friends October 16, 2013 View post tag: Cantabria View post tag: Friends View post tag: ESPS View post tag: makes Back to overview,Home naval-today ESPS Cantabria Makes New Friends When working in a completely different theatre of operations you have to expect the unexpected and this is something the Spanish crew on ESPS Cantabria have learnt during their most recent activities in Australian waters.Not often have the Armada conducted exercises at sea with navies so far from home,  but during Exercise Triton Centenary 2013 – Part 1, Cantabria had the opportunity to conduct a Replenishment at Sea (RAS) with the Japanese JDS Makinami and work closely with the Malaysian KD Jebat.Cantabria was also involved in RAS evolutions with more familiar navies including  the United States USS Chosin and the UK Royal Navy's HMS Daring.LCDR Victor Villar onboard Cantabria said the most spectacular day during Exercise Triton Centenary 2013 – Part 1 was when the 25 ships from 18 navies sailed in formation from Jervis Bay to Sydney."This was one of the highlights of Cantabria's 2013 deployment with the Royal Australian Navy.""After participating in Exercise Triton Centenary – Part 1,  I can honestly say I have sailed with the majority of navies from around the world.""I know my colleagues in Spain will be a little jealous when I return home and tell them.""It should however be mentioned that even though the Spanish Armada has not been as active in the Pacific in recent times, our forefathers most certainly were.""During the 17th and 18th centuries Spanish sailors and mariners opened the main sea lines of communication between Asia and America, shaping the future of many Pacific nations. ""One of the most prominent explorers was Luis Vaez de Torres, and we are now very familiar with his strait."After Exercise Triton Centenary – Part 1, Cantabria participated in the International Fleet Review 03- 11 October 2013 including the Fleet Entry on 4 October 2013 and Public Open Days 6 – 7 October 2013 at Garden Island, Sydney. Cantabria will now re-group with an number of warships to conduct maritime training activities under the auspices of Exercise Triton Centenary 2013 – Part 2.[mappress]Press Release, October 16, 2013; Image: Navy Training & Education View post tag: New
read more
By Erica IrishTheStatehouseFile.comINDIANAPOLIS — Republicans will maintain their supermajority in both chambers of the Indiana Statehouse, leaving their Democratic counterparts to determine next steps and reorganize their efforts for the 2019 legislative session.But that doesn't mean Democratic efforts were useless.Perhaps the most significant Democratic win of the evening was for 29th District Senate candidate J.D. Ford, an openly gay man who won out against long-time Sen. Mike Delph, R-Carmel. Ford is the first LGBT legislator to be open about his sexuality in the state's history.Delph served the Senate for 13 years and is known for his tough, conservative stances on abortion, gay marriage and immigration reform. Ford's far more progressive policies will offer a stark contrast to the chamber in 2019.Laura Merrifield Wilson, an associate professor of political science at the University of Indianapolis, said Ford's win could mean larger cultural changes for Indiana, even if Democrats remain in the minority."It's funny to think that in 2018 this is new," Wilson said in reference to Ford's sexuality. "But it's who we were competing against that makes this so significant. It shows there's at least a change in the wind."Overall, however, Democrats remain Indiana's legislative minority, though totals by the Associated Press showed House Democrats secured three seats on election night alongside Ford's victory over Delph in the Senate.House District 26 saw Democrat Chris Campbell beat Rep. Sally Siegrist, R-West Lafayette, with 56 percent of the vote. Democrats Chris Chyung of District 15 and Lisa Beck of District 19 narrowly won over opponents Rep. Hal Slager, R-Shererville, and Rep. Julie Olthoff, R-Merrillville.Democrats needed four seats, however, in order to break the Republican House supermajority.House Democrats held an afternoon caucus meeting Wednesday and selected new leadership as their first step in the post-election cycle.Rep. Phil GiaQuinta, D-Fort Wayne, will take over for Rep. Terry Goodin, D-Austin, as House minority leader. Rep. Mara Candelaria Reardon, D-Munster, will serve as caucus chair and Rep. Cherrish Pryor, D-Indianapolis, was chosen as floor leader.Before he was deposed as minority leader, Rep. Terry Goodin, D-Austin, told TheStatehouseFile.com the Democrats' key strategy while in the minority is to garner more public awareness outside of election season."We'll work hard and we'll talk about issues people really care about," Goodin said. "That's why we get people's attention."After Democrats met, House Speaker Rep. Brian Bosma, R-Indianapolis, extended his welcome to GiaQuinta as the new minority leader."Phil and I are friends and we will solve problems where we can and work in a bipartisan fashion to promote civility in the chamber and continue to move Indiana forward even when we disagree," Bosma said.This show of bipartisanship could be exactly what House Democrats need, according to Wilson. But bipartisanship, she added, will only work if Democrats echo the same enthusiasm."Republicans have the most to lose and the least to gain," Wilson said. "Democrats have to focus on bipartisanship to get what they want in this state."Bosma added that much of the post-election cycle will be business as usual for House Republicans, even after losing a handful of seats to Democrats."We've had caucus ranging from 48 to 71 and it's never changed our approach," he said.While life might continue normally for most Republican representatives, much weighs on Bosma himself following accusations that he had a sexual encounter with a House Democratic intern in the early 1990s and spent $40,000 of his campaign funds on a lawyer earlier this year to investigate the woman.Bosma denies the allegations, which were first reported by The Indianapolis Star earlier this fall, but said he will comply with any investigations by the House Statutory Committee on Ethics.The six-member ethics committee includes representation from both parties. Bosma appointed Majority Caucus Leader Rep. Greg Steuerwald, R-Avon, to serve as its chair."I have told the committee that I am going to cooperate in every way," Bosma said. "They have some information in front of them and if they request more they will receive more. And we will see how it goes."Moving forward, Wilson said Democrats cannot be mediocre legislators if they intend to make an impact, particularly on issues as significant as a potential ethics investigation into Bosma's past. Instead, she said, Democrats must band together and demand action."One thing is clear from this election," Wilson said. "You have to stick with your base to win…and if [the Democrats] want to be successful as a minority, they need to be a vocal one."Dionte Coleman and Eddie Drews contributed to this report. FOOTNOTE: Erica Irish is a reporter for TheStatehouseFile.com, a news website powered by Franklin College journalism students.FacebookTwitterCopy LinkEmail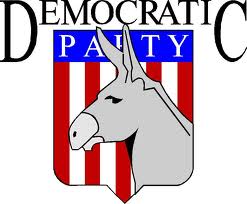 Indiana Democrats Make Progress But Fail To Offset Republican SupermajoritiesNovember 9, 2018  
read more
Saint Mary's Student Government Association (SGA) did end-of-semester housekeeping Wednesday night by discussing what has gone right so far and assessing goals that still need to be accomplished. The executives held individual meetings with the members of the Board and said its members agreed they had succeeded on several fronts: a good team atmosphere, successful commissioners and increased visibility on campus, student body president Rachael Chesley said. "These are things we virtually heard from everybody," she said. "Most people commented on the foundation of a team. They feel as SGA, everyone is working together as a team." At the beginning of the academic year, SGA commissioners and executives went on a retreat together to build camaraderie, Chesley said. The Board said this made commissioners more successful in their positions. Chesley said commissioners feel comfortable enough to really "take action" this year. The majority of the Board also said they have improved at "reaching out to the student body as a whole," Laura Smith, student body vice president, said. "Everyone mentioned they feel SGA is much more visible this year through events taking place and also through emails and keeping the office open," Chesley said. Kelly Lyons, president of the Class of 2011, said she has seen a huge shift since last year's SGA. "Last year, I didn't really know what SGA was or what it was a part of, but I feel like this year, that has changed a lot," Lyons said. SGA then discussed changes that could be made and improvements that need to be implemented in the coming semester. Members said they need to improve communication between the Finance Committee — which reviews sponsorship requests from clubs and organizations on campus — and the larger board. "Everyone, overall, said they like how instead of spending the whole time on hearing sponsorships and voting who gets what in the larger meetings, we can deal with other things, but you also want to know where the money is going," Chesley said. Starting next semester, there will be minute-long reports about how the money is spent, she said. Members also suggested a State of the Union address to let the campus community know what SGA is doing and to let "students know this is actually what we've been doing and we haven't been hiding," Emily Skirtich, chief of staff, said. Finally, the group discussed major projects they would like to see done in the spring. The Board wished to address the technology issues on campus, such as the lack of printers, the possibility of adding bike racks on campus, improving its recently launched website and completing the Le Mans Hall basement renovations, which when completed will be a common area for students. Chesley reminded the Board that the April 1 turnover date will approach quickly when the staff returns for the spring semester. "The projects that we pick, we need to jump on them right when we get back," she said.
read more
View Comments Nelson made her feature film directing and screenwriting debut with Corrina, Corrina. She helmed I Am Sam and co-wrote Stepmom and The Story of Us. She is also the co-writer of the musical Alice By Heart alongside Steven Sater and Duncan Sheik. Jessie Nelson, who will pen the book for the forthcoming Waitress musical at ART, has announced in her bio that she's working on a musical adaptation of her 1994 film Corrina, Corrina alongside composer Alan Menken (Aladdin) and lyricist Brian Yorkey (If/Then), for six-time Tony winner Audra McDonald. A representative for McDonald has declined to comment. No casting, dates or additional information has been announced.
Set in 1959, Corrina, Corrina tells the story of Manny Singer, a widower who hires Corrina, a housekeeper and nanny, to care for his greiving daughter Molly. As Molly comes out of her shell, Corrina shows the family a whole new way of life. The 1994 movie starred Whoopi Goldberg, Ray Liotta and Tina Majorino.
read more
Granite Industries of Vermont Inc,At Granite Industries of Vermont, a business recognized for its commitment to the Vermont National Guard, Representative Peter Welch on Monday unveiled new legislation to encourage Vermont businesses to hire veterans.The Veterans Employment Tax Credit Act, which Welch will introduce in the U.S. House this week, would provide a $2,400 tax credit to businesses that hire veterans who have been unemployed for at least four weeks. A similar tax credit was included in the American Recovery and Reinvestment Act, but lapsed at the close of 2010.'As Vermont welcomes home the brave men and women of the Vermont Guard who served and sacrificed in Afghanistan last year, we must make sure they have everything they need to succeed in civilian life. Critical to that is ensuring they have good-paying jobs,' Welch said. 'Vermont business owners know that veterans often make the best employees. But in a tough economy, we should provide an extra incentive for businesses to employ those who have served our country.'Welch announced his new bill at Granite Industries in Barre, a business that received the Patriot Award from Vermont Employer Support of the Guard and Reserve (ESGR). Owner Jeff Martell and employee Robert McCallum, who served with the Guard in a previous deployment to Iraq, spoke about the importance of hiring Vermont Guardsmen and women. Vermont ESGR Chairman Shawn Bryan and Vermont Secretary of Commerce Lawrence Miller also spoke.The VET Credit Act would expand the Work Opportunity Tax Credit to apply to those who have served active duty in the armed services or the National Guard for more than 180 days in the past five years. The WOTC currently provides a $2,400 tax credit to businesses that hire veterans with a service-connected disability.In testimony delivered to the Vermont Legislature in January, Adjutant General Michael Dubie said that 30 percent of the those returning from the recent Vermont Guard deployment to Afghanistan were unemployed.In addition to unveiling his VET Credit Act, Welch said at the press conference that he would cosponsor the Veterans Act, a bill introduced by Rep. Peter King (R-N.Y.) to provide a tax credit to businesses that hire veterans of the Iraq and Afghanistan wars. Welch also used the opportunity to promote three upcoming career fairs the Vermont Guard is holding for veterans in conjunction with the Vermont Department of Labor and ESGR: · Wednesday, Feb. 9, 2011 ' Champlain Valley Fairgrounds, Essex Junction ' 8 a.m. to 2 p.m. · Wednesday, Feb. 23, 2011 ' Castleton State College, Castleton ' 9 a.m. to 2 p.m.· Friday, Feb. 25, 2011 ' Lebanon College, Lebanon, NH ' Time TBD
read more
Burke Mountain Ski Area,Governor Shumlin will be among several dignitaries to cut the ribbon at the First Wind, 40 megawatt Sheffield Wind project in Vermont's Northeast Kingdom on Wednesday October 26 at 11 am. The Sheffield project is Vermont's first utility-scale wind energy project. The project will generate enough power for more than 14,000 Vermont homes, or nearly half of the homes in the Northeast Kingdom.  The power generated by the project will be sold to Burlington Electric Department (BED), the Vermont Electric Cooperative, Inc (VEC) and the Washington Electric Cooperative, Inc. (WEC) under power purchase agreements.Later on the same day in nearby East Burke, Burke Mountain Ski Area will celebrate its new wind turbine, manufactured by Barre-based Northern Power Systems. The Northwind 100 turbine at Burke is expected to produce close to 20 percent of the ski resort's power needs. Governor Shumlin is slated to speak at both ribbon cutting events.  "Across the state, Vermonters embrace a clean energy future that creates local jobs, keeps Vermonters' money working in our state, and creates a future for our children that we are proud of," said Gabrielle Stebbins, executive director of Renewable Energy Vermont (REV). "Vermont leads the nation in many ways with our progressive approach to a clean energy economy, and this Wednesday we celebrate new, clean Vermont-made energy." Burke Mountain Ski Area's new wind turbine Grand Opening Ceremony will be held at the summit of Burke Mountain at 3:30 pm, October 26. The ski area is located at 223 Sherburne Lodge Road in East Burke.  About First Wind First Wind is an independent wind energy company exclusively focused on the development, financing, construction, ownership and operation of utility-scale wind projects in the United States.  Based in Boston, First Wind has wind projects in the Northeast, the West and in Hawaii, with the capacity to generate up to 695 megawatts of power and projects under construction with the capacity to generate up to an additional 181 megawatts.
read more