In what police is claiming to be a case of honour killing, the body of a missing teenage girl was found buried in a field close to her village in Ambedkarnagar district of eastern Uttar Pradesh on Monday.Police have arrested the father Lakhan Singh and brother Vikas Singh of the victim for allegedly shooting her in the head and burying her in a field two km away from their house in Bashiya Gangasagar village of the district.According to the police, the girl, 17, had fled from home four months ago, allegedly after her brother opposed her relationship with a boy. She was recently found by police in Faizabad and was brought back home. However, days after returning she went missing again.On the complaint of the village chowkidaar, a case was lodged at the Jhangiraganj police station under Sections 302 and 201, naming the family members as accused.During investigation, a 15-member police team found the body buried in a field near a canal on the southern part of the village.The police also recovered a .315 bore country pistol, the weapon allegedly used in the crime, buried near the corpse, a statement from Ambedkarnagar police said.Rahul Srivastava, U.P. police spokesperson, said the case of 'honour killing' was solved in 24 hours.Mr. Srivastava said the victim was a brilliant student who had cleared her Class 10 with distinction. She was studying in Class 11.The body has been sent for post-mortem.
read more
Japanese automotive manufacturer Mitsubishi has recently launched a limited edition of the Pajero Sport at Rs 23.99 lakh (ex-showroom, Delhi). Changes in the limited edition Pajero Sport include some equipment additions and some cosmetic touches.The most prominent change on the new limited edition is the use of dual-tone paint shade, reminiscent of the Pajero. Buyers have been given the option of red and white or yellow and white paint shades. In addition, Mitsubishi Pajero Sport limited edition also gets indicator-integrated  wing mirrors as well as limited edition badging.On the inside, equipment includes a DVD system with two screens for rear-passengers and a chiller in the boot.Power in the Pajero Sport limited edition SUV is derived from the same 2.5-litre, four-cylinder diesel motor. This motor churns out a maximum power of 175bhp and is mated to a five-speed manual gearbox, same as the regular Pajero Sport.
read more
Australia are keen to visit Bangladesh next year for their two-Test tour that was postponed in 2015 due to security concerns.Bangladesh Cricket Board (BCB) and Cricket Australia (CA) are considering July and September for the series, subject to security clearances, reports bdnews24.com."We've had discussions offline with the Bangladesh Cricket Board. They know and understand that we're absolutely committed to playing that (postponed) tour, obviously subject to security matters that we need to go through in preparation for that tour," CA's chief executive James Sutherland said on Wednedsay."But we're very much looking forward to getting back to Bangladesh and playing cricket over there."BCB's chief executive Nizam Uddin Chowdhury said on Wednesday, "We've had words with Cricket Australia. We're in the last stages of finalising the Australia tour for next year.""Apart from that we are also trying to finalise all our series with Australia until 2023 in the FTP (Future Tours Programme)."The BCB and CA are looking to hold back-to-back series in 2017.Both teams will be playing in the Champions Trophy in England in June next year. Bangladesh are then scheduled to play two Tests, three ODIs and a one-off T20I in a home series against Pakistan in July.In August, Bangaldesh are supposed to tour Australia for two Tests and three ODIs before travelling to South Africa in October.Australia, on the other hand, have no series scheduled from June to October. So the Aussies are likely to visit Bangladesh before or after their home series against Bangladesh.advertisementThe Australians were scheduled to tour Bangladesh in September last year. But 48 hours before the squad was due to fly in, CA announced that the departure had been delayed "due to concerns about the safety and security of the Australian Test team".Following the information gleaned from Australian Department of Foreign Affairs and Trade, CA postponed the tour a week later.
read more
When the season began, the last thing that Emiliano Sala would have been thinking of was comparisons with Barcelona star Lionel Messi.Beyond being Argentine, footballers and forwards, there is little the pair appear to have in common. Whereas the five-time Ballon d'Or winner is known for his grace and technical ease, the 6 foot 2″ Sala can look ungainly and was not even in the plans of previous boss Miguel Cardoso until he hit a golden seam of form.It may not have been enough to save Cardoso from the sack barely two months after he took the job, but it has brought the 28-year-old firmly into the spotlight.  Editors' Picks Man Utd ready to spend big on Sancho and Haaland in January Who is Marcus Thuram? Lilian's son who is top of the Bundesliga with Borussia Monchengladbach Brazil, beware! Messi and Argentina out for revenge after Copa controversy Best player in MLS? Zlatan wasn't even the best player in LA! Eight goals in the league this season mean that only Paris Saint-Germain's Kylian Mbappe and Genoa's Krzysztof Piatek have netted more regularly than him in Europe's biggest five divisions, while of players who have scored at least five goals, he trails only Mbappe, Luka Jovic and Paco Alcacer in terms of minutes played per goal.Even Messi has been left in his wake.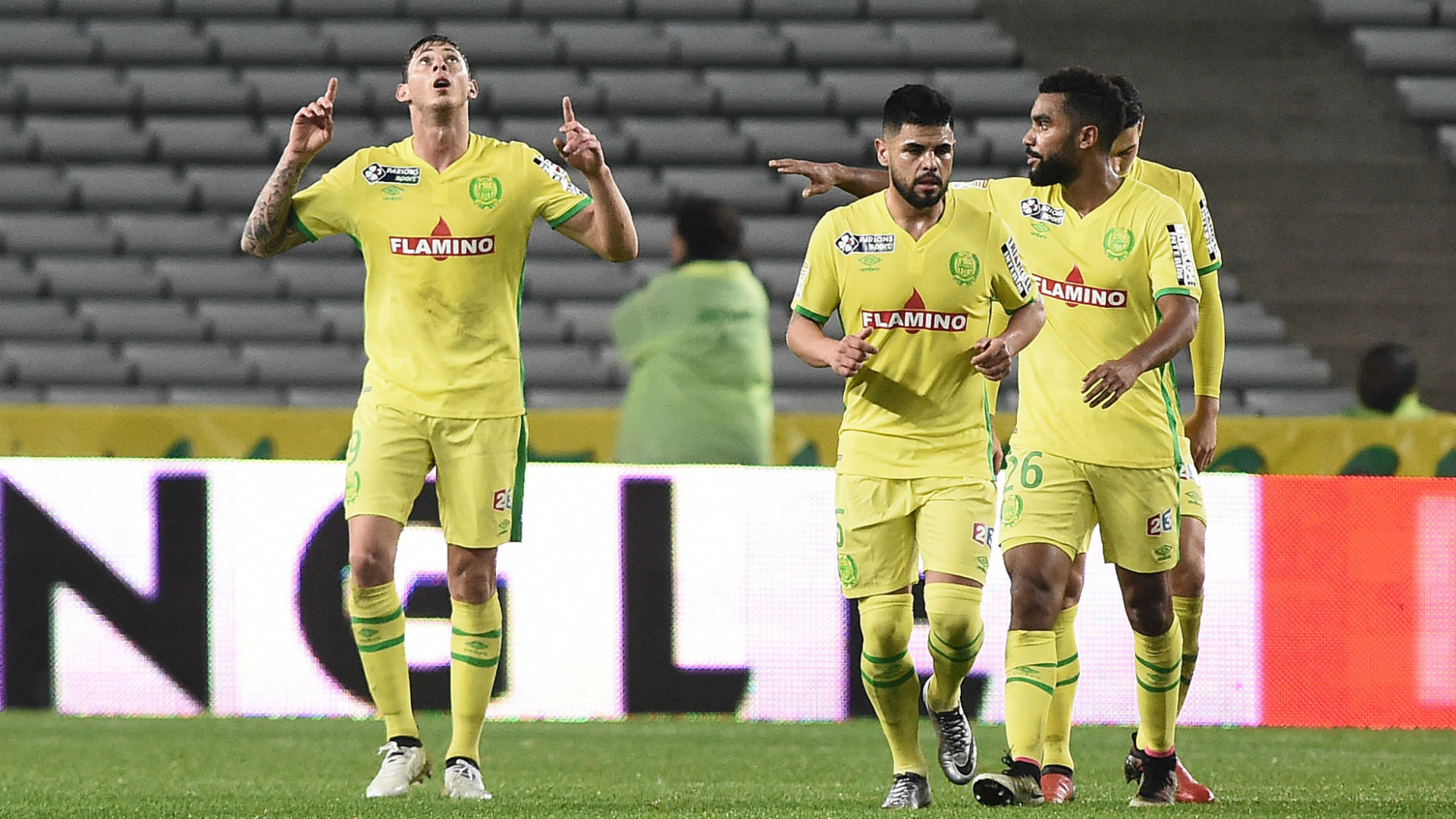 "That's good," he told L'Equipe, laughing. "It's true that it's something special for me. But what interests me is being able to progress."I had seen that Mbappe was scoring a goal every 55 minutes, but I hadn't seen that I was in front of Messi. I'm going to have to really work now!"Even when the team was struggling under Cardoso, Sala was scoring when given the chance and now, the change of coach, with Vahid Halilhodzic taking over early in October, has seen him thrive.A hat-trick against Toulouse was the first of his professional career at the top level, while a goal against Amiens followed last weekend. And given just a few minutes at the end of Tuesday's Coupe de la Ligue match against Montpellier, he netted again.Spread over all competitions, he has nine goals in 11 appearances, with one arriving, on average, every 75 minutes."We speak the same language," said the striker, who has spent the last eight years in France after arriving to play in Bordeaux's youth teams. "He was a great attacker with impressive statistics, and he's given me some pointers. "With him, we're playing more direct, with a solid defensive block and high pressure to help us attack more quickly. It's giving us more chances."Sometimes dismissed as a player uneasy on the eye, Sala, who has struck up a fine relationship with on-loan Monaco winger Gabriel Boschilia this term, is not flustered by such criticism."Frankly, I'm someone who's really honest, and it doesn't bother me at all," he said."I've got my style, it's my nature, I'm not going to change at 27 – I'm Argentine!"Being on the field, giving everything for myself and maybe scoring a goal, and seeing a friend or a member of my family happy in the stands, that's what makes me happy."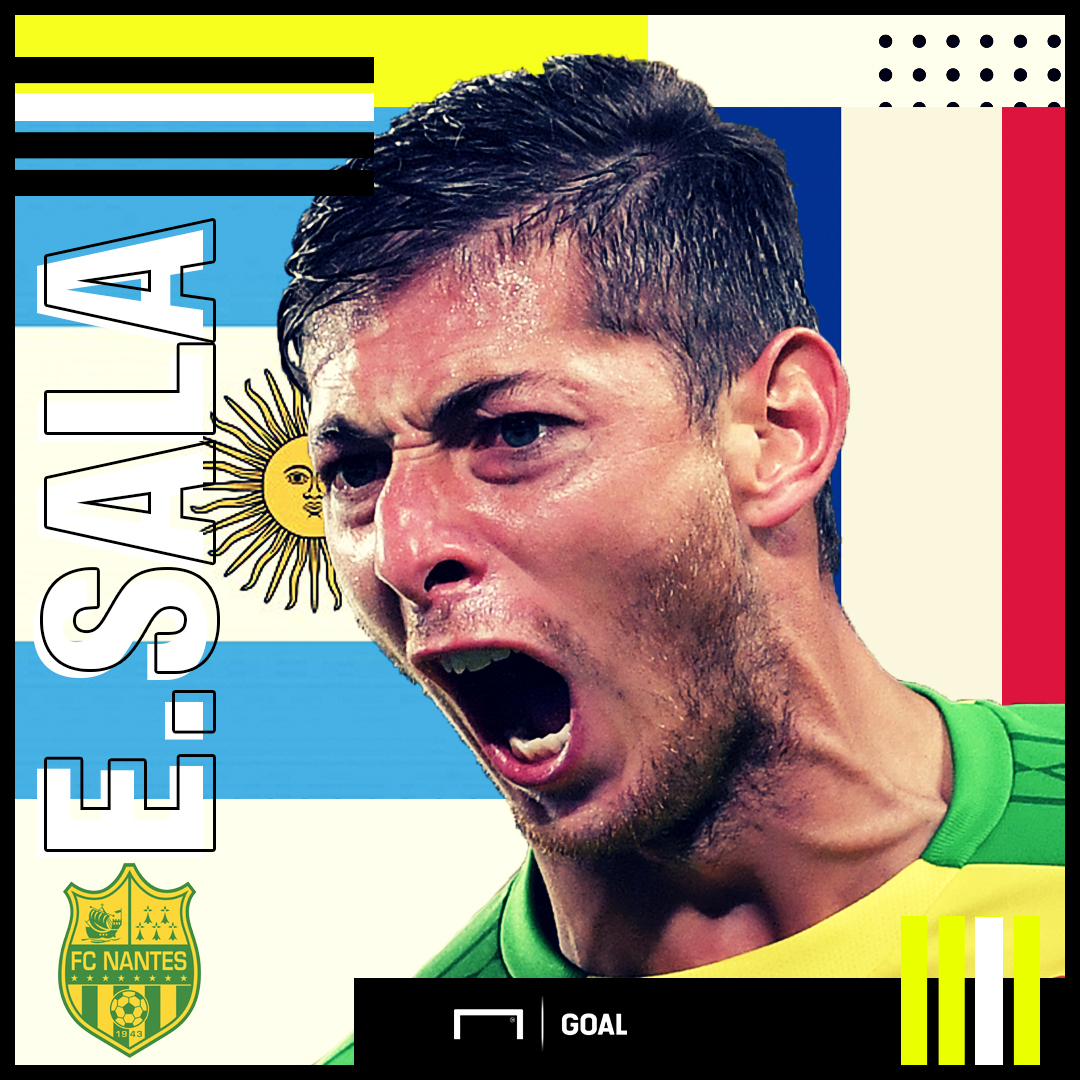 He is unwilling to target a particular number of goals this season, fearing that it might "limit" him, and he is not even concerned about changing the perception of himself from a physical warrior to a predatory scorer."I read a phrase a few days ago: 'Men can lie, but numbers can't,'" he said. "However football sees me, I'm just a guy who tries his hardest. "Some people have told me to hold back and economise my efforts, but I'm going to continue to make the same runs and try to be just as efficient. I don't want to change."On course for the most prolific top-flight campaign of his life after scoring 12 league goals in each of the last two seasons, little wonder that the forward is happy with the way things are panning out in Nantes.His medium-term target, however, is to play in Europe. Consequently, Nantes may need to enjoy him while they can, as their mid-table position will need dramatically improved to reach such heights this season, while Sala's goal scoring exploits will not have gone unnoticed elsewhere. Perhaps even a certain compatriot at Camp Nou might have cast his eye upon Europe's most prolific Argentine so far this season.
read more
TweetPinShare0 Shares LAS VEGAS — Six-time bracelet winner and poker pro Daniel Negreanu seemed headed for a fairy tale ending at the World Series of Poker, but the dream was crushed by the queen of hearts sending him to the sidelines in the chase for the $7.7 million top prize.Instead, nine other competitors will finish poker's richest tournament in November, including a 72-year-old former Hasbro executive and a 27-year-old poker pro who won his $10,000 buy-in for the no-limit Texas Hold 'em main event by playing daily fantasy sports.Eight players are chasing Joe McKeehen, a 24-year-old Pennsylvanian who will go into the final table with a dominant chip lead after bouncing several players on Tuesday and early Wednesday.Negreanu wagered the last of his chips after an ace in his hand paired the board. McKeehen called with several draws, the odds of winning the hand against him but plenty of chips to absorb a loss. He won when the queen delivered a straight on the final community card."I killed the room. I know that," McKeehen said of the knockout. "I know I may be a villain for a little while."The 40-year-old Negreanu had plenty of fans cheering him at the Rio All-Suite Hotel & Casino as he sought his biggest score in his hall-of-fame career, obliging them with photos, banter and even 30 push-ups as they counted out loud. Though he's won six smaller tournaments at the series and amassed more than $15 million in World Series of Poker earnings since 1998, the fun-loving pro nicknamed "Kid Poker" has never reached the final table of poker's marquee event.He won nearly $527,000 for 11th place, matching his 11th place finish in the 2001 main event, when only 613 players entered and he won less than $64,000.Negreanu appeared to take his loss in stride, though he tumbled backward onstage with his head in his hands when the final queen was dealt."I hurt my head a little bit on the fall," he said, rubbing the back of his head.McKeehen finished the seventh card session surprised at his position after also eliminating German Alex Turyansky in 10th place ($756,897) and Justin Schwartz in 14th ($411,453), with more than double the chips of any of his competitors.While the position gives McKeehen a clear advantage, there's still plenty of work ahead to secure a win. Chips have no monetary value at the tournament; players must lose all their chips to be eliminated or win all the chips in play to win as minimum bets rise every two hours.The final nine players will each be paid $1 million in ninth place money before returning for the final table Nov. 8 and 9. They'll be paid the rest based on their finish.Neil Blumenfield, 61, of San Francisco, never expected to make a deep run after resigning from his tech software job the day before the tournament began. He canceled a flight over the weekend because he was still pursuing the championship, and is already planning on working less and playing more poker."It's time in my life," he said, saying he plans to relax in France before returning to Las Vegas for the finale.Blumenfield and 72-year-old Belgian Pierre Neuville are but two signs of a unique final table for a tournament that typically attracts young men who play poker online. Even the fashion has been different this year, as Blumenfield wore a fedora and scarf and another finalist, 27-year-old Max Steinberg, donned a suit and tie in a tournaments that's usually a showcase of hoodies and dark sunglasses."It's empowering. It makes me feel good," said Steinberg, who will start in fifth position in chips at the final table after winning his entry through a DraftKings contest.The other players at the final table are: 36-year-old Zvi Stern, 23-year-old Thomas Cannuli, 24-year-old Josh Beckley, 26-year-old Patrick Chan and 25-year-old Federico Butteroni.KIMBERLY PIERCEALL, Associated Press
read more
More than half of Barcelona fans did not want Neymar back: Vicente del BosqueBarcelona held several meetings with Paris St Germain to bring Neymar back to the Camp Nou two years after he walked out on them to join the French side for a world record fee of 222 million Euros.advertisement Next Reuters September 6, 2019UPDATED: September 6, 2019 11:18 IST According to reports, Neymar was set to join Barcelona, but the offers did not meet PSG demands. (AP Photo)HIGHLIGHTSBarcelona and Paris St Germain failed to strike a deal as Neymar continues to remain at PSGNeymar joined PSG for a world record fee of 222 million eurosVicente del Bosque said had he been Barcelona coach, he would not have brought back NeymarFormer Spain manager Vicente del Bosque has said he would not have brought Neymar back to La Liga had he been coach of Barcelona or Real Madrid, even though he recognises the Brazilian's outstanding qualities as a player.Barcelona held several meetings with Paris St Germain to bring the Brazilian back to the Camp Nou two years after he walked out on them to join the French side for a world record fee of 222 million euros (about $245 million).But the two clubs failed to strike a deal before the transfer window closed on Sept. 2, with PSG's sporting director Leonardo claiming that the Spanish champions had failed to meet his side's asking price.Leonardo also acknowledged that his club had spoken to Real Madrid about the forward.Neymar has scored 51 goals for PSG but both of his seasons in France have been marred by serious injuries at key stages in the campaign.He also had an on-field dispute with team mate Edinson Cavani over penalty taking duties."I think it would have been good for the Spanish league if he had come back but if I was a coach of a club I wouldn't have brought him back," Del Bosque told Spanish television network Estudio Estadio."Whilst I'll say he is a brilliant player, I don't think very highly of him for other reasons."Del Bosque, who won the 2010 World Cup and Euro 2012 as Spain coach plus two Champions League titles as coach of Real, also criticised Neymar for the manner in which he left Barcelona in 2017.advertisement"With Barcelona he did not behave well, in fact he behaved badly, very badly," he added."If you surveyed Barcelona fans I'm sure that more than half of them wouldn't want him back. There's a reason for that."Also Read | Neymar looks set to stay at PSG as transfer window nears endAlso Read | Barcelona's Neymar offer has not met our demands: PSG sporting director LeonardoAlso SeeFor sports news, updates, live scores and cricket fixtures, log on to indiatoday.in/sports. Like us on Facebook or follow us on Twitter for Sports news, scores and updates.Get real-time alerts and all the news on your phone with the all-new India Today app. Download from Post your comment Do You Like This Story? Awesome! Now share the story Too bad. Tell us what you didn't like in the comments Posted byAnita Jat Tags :Follow BarcelonaFollow Neymar transfer news
read more
Editors' Recommendations 7 of the Best Drink References in Music The Best Documentaries on Netflix Right Now Runners, Say Goodbye to Chafing with Path Projects Running Shorts 2016 has seen Daptone Records expanding on the classic soul sound for which the label is best known. In June, the label's imprint, Wick Records, released the debut album from The Mystery Lights. In similar fashion to Daptone's soul records, the self-titled record consisted of songs that recalled the fuzzy, psychedelic sound of mid-60s garage rock. On September 2nd, Daptone took another step outside the soul box with the release The Frightnrs' excellent debut-full length, Nothing More to Say.The Frightnrs' music echoes the same era of Daptone's other artists, but rather than pulling specifically from soul or garage rock the band has a vintage rocksteady sound. A shared love of rocksteady led Dan Klein and Chuck Patel to form The Frightnrs with Rich Terrana and Patel's brother, Preet in 2010. Chuck Patel offered, "Rocksteady was the first style of Jamaican music that Dan and me fell in love with, and the idea of making a classic album for a classic label like Daptone was a dream come true."Formed in 2010 in Queens, NY, the band played in clubs around New York for years, honing their craft. The band eventually caught the attention of Victor Axelrod, and he produced their 2015 EP, Inna Lovers Quarrel (released on Mad Decent). It was through Axelrod that The Frightnrs and Daptone were able to come together, and with Axelrod at the helm on the production side of things, Nothing More to Say was born.Unfortunately for the band, not long into the recording process of Nothing More To Say Dan Klein started experiencing health problems. Shortly thereafter the singer was diagnosed with ALS. Klein persevered, however, and finished the recording process. Sadly, he did not live to see the record's release. Klein died in June 2016. Listening to him sing on Nothing More to Say it is hard to imagine that he was ill at all.The Frightnrs' Nothing More to Say is out now via Daptone Record and is available on Amazon, iTunes, and Daptone's website. The Absolute Worst Movies to Watch with a Date Lance Bass Says Bye, Bye, Bye to Boring Cocktails
read more
New Delhi: Union Home Minister Amit Shah met a Kashmiri delegation at the North Block here on Tuesday. Twenty-two sarpanchs from Kashmir, who bravely contested the panchayat elections in spite of threat to their lives from terrorists, met Shah and other top officials of the Home Ministry. Shah will be listening to all of them and hold talks to bring normalcy in the valley, sources said. This is the first delegation from the Valley to meet the Home Minister after the abrogation of Article 370, which granted special status to Jammu and Kashmir.
( St. Anne's Indian residential school. Photo/National Centre for Truth and Reconciliation.)Jorge Barrera APTN National NewsOttawa is continuing its court battle against a residential school survivor who attended the notorious St. Anne's Indian residential school.The survivor, known only as H-15019, wants a new compensation hearing without federal lawyers present because they previously suppressed evidence to discredit the  claim.A hearing on the case is scheduled for Wednesday in Toronto before Justice Paul Perell.St. Anne's, which was located near Fort Albany First Nation in Ontario's James Bay region, was one of the most notorious residential schools throughout the dark history of the institutions. An OPP investigation launched in the 1990s led to several convictions. The school, which closed in 1976, was home to an electric chair that was used on children who attended there. Children from Attawapiskat attended the school.Ottawa's lawyers are asking the court to dismiss H-15019's application, known technically as a request for direction (RFD), according to recent submissions filed with the Ontario Superior Court. Ottawa says the application for a new hearing should be rejected because it is "premature."  The submission argues the survivor has not exhausted all possible appeal avenues under the Independent Assessment Process (IAP) created by the multi-billion dollar Indian residential school settlement agreement between Ottawa, the churches and survivors."Claimant H-15019 has not exhausted the re-review process of the IAP, such that this request for direction is premature," said Ottawa's response submission. "In support of the processes of the IAP as well as the rights of Claimant H-15019 thereunder, Canada has signaled its consent for claimant H-15019 to seek a re-review decision…Canada asks this honourable court to dismiss the remaining preliminary relief sought by the claimant."Ottawa argues that if the court orders a re-hearing on the grounds requested by H-15019 it would result in a "material amendment" to the Indian residential school settlement agreement.The federal government is also opposing H-15019's request federal lawyers involved on the file submit affidavits explaining why they suppressed evidence, including the contents of an OPP criminal investigation, during the IAP hearings that resulted in the St. Anne's survivor losing out on compensation."Canada specifically contests any suggestion that particular federal officials are required to provide affidavit evidence in respect of this matter, and submits that the claimant has not established grounds to compel such evidence," according to Ottawa's submission.H-15019's lawyer, Fay Brunning, said she would be fighting Ottawa's move to dismiss the RFD. She said her client does not want to go through another IAP hearing with federal lawyers and adjudicators who violated his rights."My client wants court supervision and public accountability by those persons who violated his rights," said Brunning, in an emailed statement. "These hearings are about very serious child abuse in religious institutions. My client has suffered enough and he wants the justice system to uphold his rights, even against (Justice Canada)."Since the beginning of the IAP process, federal government lawyers used false narratives of the school, which omitted references the OPP's criminal investigation and convictions, to defeat abuse claims filed by residential school survivors.The records shows Justice Canada had evidence of the OPP investigation before the IAP hearings began, but yet never disclosed them during IAP hearings.Even after the Ontario Superior Court ordered Ottawa in January 2014 to turn over the OPP evidence it held, federal lawyers continued to use the false narratives in H-15019's case and used it to discredit the survivor's story."During final submissions for the IAP claim…on July 25, 2014, (Justice Canada) relied upon the pre-2014…report and source documentation…and argued that the claimant's story was improbably and not reliable," according to one of Brunning's filings on behalf of H-15019.During this time, federal lawyers had in their possession proof a priest, who was one of the subjects named in H-15019's claim, was a "serial sexual abuser."Weeks before this happened, the Ontario Superior Court was again compelled to issue a follow-up order in June 2015 and told Ottawa to summarize and reverse redactions on the 12,000 documents it previously released following the 2014 ruling.NDP MP Charlie Angus, in who's riding includes Ontario's James Bay region, said Ottawa's decision to continue the legal battle against the St. Anne's survivor made a "mockery" of Prime Minister Justin Trudeau's words to survivors at the closing ceremony of the Truth and Reconciliation Commission."It's a travesty of justice," said Angus. "I am really disturbed by what we seen since the beginning (with) the collusion of the Justice department in protecting perpetrators and suppression of evidence, undermining a legal process that is supposed to bring justice for the survivors."jbarrera@aptn.ca@JorgeBarrera
read more
Kathmandu: The bodies of two Indian mountaineers, who died in Nepal due to high altitude sickness near the summit of Mount Kanchenjunga during an expedition to the world's third tallest peak, have been recovered and flown to Kathmandu, officials said here on Sunday. Biplab Baidya (48) and Kuntal Karar (46) died on Wednesday night above Camp IV after they were unable to continue their descent from near the 8,586-metre peak due to hypothermia and snow-blindness. Also Read – Bengal family worships Muslim girl as Goddess Durga in Kumari PujaThe bodies of Baidya and Kanrar were first carried by rescuers from the mountain's highest camp to near the base camp and then flown to Kathmandu in a helicopter. The bodies were kept at the Tribhuvan University Teaching Hospital at Maharajgunj on the outskirts of Kathmandu for autopsy, said a staff member of Peak Promotion, which conducted the expedition. According to officials, Biplab made it successfully to the summit point, while Kuntal fell sick on his way and could not make it to the top. The duo, who were part of a five-member team of climbers from Bengal, died while climbing down from the peak. Mount Kanchenjunga is the third highest mountain in the world. It rises in a section of the Himalayas called Kanchenjunga Himal delimited in the west by the Tamur River, in the north by the Lhonak Chu and Jongsang La, and in the east by the Teesta river.
read more
3 November 2008The United Nations Special Coordinator for the Middle East Peace Process (UNSCO) has voiced alarm at Israel's recent resumption of house demolitions – after a freeze which began this April – in the West Bank. Robert Serry said in a statement issued over the weekend in Jerusalem that the UN Humanitarian Coordinator and the UN Office for the Coordination of Humanitarian Affairs (OCHA) are discussing the world body's concerns – given the impact of the demolitions on the area's most vulnerable, with many poor families left destitute – with Israeli authorities."The actions are also a political step back from the commitments Israel has made and send a discouraging signal regarding its support for the strenuous and concerted efforts underway to improve the conditions in the occupied Palestinian territory and build greater trust and confidence in support of the peace process," he said.Mr. Serry said that he calls on Israel to follow its commitments by calling a halt to demolitions, thereby preventing civilians from losing their homes and livelihoods.Last week, the head of the UN Relief and Works Agency for Palestine Refugees in the Near East (UNRWA) said that conditions have not improved in the West Bank, with the number of checkpoints topping 600, making it extremely difficult for people, including UN staff that live in the West Bank and work in Jerusalem, to move around."The whole situation makes it very difficult… developing the economy there, and also makes us very worried about how viable a Palestinian state can be created in a territory that is so completely fragmented as this one is," Karen AbuZayd, Commissioner-General of UNRWA, told reporters in New York. read more
It was noted that the proposed changes raised doubts about the commitments made by the Sri Lankan Government to India and the international community, including the United Nations, on a political settlement in Sri Lanka that would go beyond the 13th Amendment."The changes would also be incompatible with the recommendation of the Lessons Learnt and Reconciliation Commission (LLRC), set up by the Government of Sri Lanka, calling for a political settlement based on the devolution of power to the provinces," the Indian External Affairs Ministry said.The Prime Minister stated that he was deeply concerned about the welfare and wellbeing of the Tamil community in Sri Lanka. He stressed on the expectation that the Sri Lankan Tamil community would lead a life of dignity, as equal citizens, and reiterated that India would make every effort to ensure the achievement of a future for the community marked by equality, justice and self-respect. (Colombo Gazette) India had this week told the Tamil National Alliance (TNA) that it is not happy with moves in Sri Lanka to dilute the 13thAmendment to the constitution. India is to send National Security Advisor Shivshankar Menon to Sri Lanka next month for talks with President Mahinda Rajapaksa and other government officials.The meeting will take place amidst the backdrop of moves by the government to repeal the 13th Amendment to the constitution. The Indian External Affairs spokesperson's office, in a statement, said that Prime Minister Manomhan Sing conveyed to the TNA delegation that he was dismayed by reports suggesting that the Government of Sri Lanka planned to dilute certain key provisions of the 13th Amendment to the Sri Lankan Constitution ahead of elections to the Northern Provincial Council.A six-member delegation of the TNA led by R. Sampanthan which includes Mavai S. Senathirajah, Suresh Premachandran, P. Selvarajah, Selvam Adaikkalanathan and M.A. Sumanthiran met the Indian Prime Minister yesterday as well as the Indian Foreign Minister and the National Security Adviser According to the Uthayan newspaper, Menon is expected in Colombo on July 7 to discuss bilateral and regional issues including the 13th Amendment to the constitution. read more
The UN mission in Côte d'Ivoire (UNOCI) said that the detainees had been held in the northern towns of Korhogo and Ouangolodougou and that some of those arrested had been in jail since November, while others had been detained more recently."Following discussions between UNOCI Human Rights Officers and the Chief of Staff of the Armed Forces of Forces Nouvelles (FAFN), General Soumaila Bakayoko, on human rights issues and concerns on 21 February, the FN yesterday released 20 elements from its ranks," UNOCI said, referring to the detainees.UNOCI troops and military observers in the troubled country also described the current situation in Côte d'Ivoire as "calm", reporting "no anomalies" in recent arms inspections that they had carried out.Yesterday, the Security Council urged Ivorian officials to help humanitarian groups return to the West African nation following political unrest in January that prompted many to leave.The disturbances took place in the capital of Abidjan as well as Daloa, San Pedro, Guiglo and other parts of the country after a UN-authorized group recommended the effective disbanding of the National Assembly, whose mandate had expired.Earlier this month, Secretary-General Kofi Annan sent the Government of President Laurent Gbagbo a bill for damage to UN offices that occurred during the several days of unrest.Côte d'Ivoire was divided into a Government-ruled south and rebel-held north after the failure of an attempted coup against President Gbagbo in September 2002 triggered a civil war. UNOCI troops and the UN-authorized French Licorne forces have been guarding the so-called Zone of Confidence separating the two areas in this nation, one of the world's top cocoa producers. read more
Katherine Owen was a 9-year-old Girl Guide when she met Princess Diana on her first tour at Caernarfon Castle, but she says she will always remember the encounter. Want the best of The Telegraph direct to your email and WhatsApp? Sign up to our free twice-daily  Front Page newsletter and new  audio briefings.
In the second racially motivated attack to take place on the ISAP electrical railway in Athens in as many days, a 32-year-old Pakistani man was ambushed by a group of around a dozen men on Tuesday night.The group, according to eyewitnesses and ISAP staff, boarded the train at central Attiki station and were apparently eyeing foreign passengers aggressively, with some sources suggesting that they were also shouting anti-immigrant slogans. The group assaulted the Pakistani man before it pulled into Aghios Nikolaos station, beating him brutally, and dumping him onto the station's platform, before continuing on their journey and getting off at Aghios Eleftherios.The man was being treated for extensive injuries at the KAT trauma hospital.A Bangladeshi man was also undergoing treatment after being stabbed by a mugger at Omonia station on Monday.Police did not confirm whether either of the attacks were racially motivated.Source: Kathimerini Facebook Twitter: @NeosKosmos Instagram
read more
Glonass : le système de navigation russe sera achevé en marsMalgré l'échec du lancement de trois satellites dimanche dernier (voir notre article), l'Agence spatiale russe, Roskosmos, assure que son système de navigation Glonass sera achevé au plus tard en mars 2011.A ce jour, 22 satellites Glonass sont placés en orbite, 20 étant opérationnels, les deux autres de réserve. Pour être complet, le système de navigation russe nécessite au moins deux autres appareils, qui seront lancés "dans un délai de deux mois et demi à trois mois", a annoncé Anatoli Perminov, le chef de l'Agence spatiale russe. Un satellite de nouvelle génération Glonass-K devrait ainsi être lancé le 28 décembre prochain. Puis un autre sera placé en orbite au cours du premier trimestre 2011.En outre, pour remédier à l'échec du lancement de trois satellites Glonass-M, qui dimanche sont tombés dans l'océan Pacifique, les deux appareils de réserve seront progressivement mis en exploitation. Si ce programme se déroule sans encombres, le système Glonass sera donc complet en mars prochain, avec 24 satellites en fonctionnement.Le 12 décembre 2010 à 14:48 • Emmanuel Perrin
read more
The national team manager believes he has already detected the mistakes his squad committed in the 2018 FIFA World Cup editionThe 2018 FIFA World Cup in Russia is seen as the worst tournament Germany has ever participated in.The national team failed to advance from its group and ended up at the bottom of the block.But for manager Joachim Low, he has four years to work on what can lead Germany to be world champions again."This time we missed a little bit with our emotions, our fire – some players were not at their top level," Low told the BBC World Football Show.
Top 5 Bundesliga players to watch during the weekend Tomás Pavel Ibarra Meda – September 11, 2019 With the international activity cooling down for the next month, we go back to the Bundesliga's Top 5 players to watch next weekend.The German…"It was a shock. We have to learn from that and accept that.""We are re-motivated. We were four years at the top level, we won the World Cup in 2014 and the Confederations Cup in 2017. If you want to win the World Cup again, everything has to be perfect," he added."We have to accept our results but we're looking forward. We know we have a good team of motivated players. We will come back again.""It's always a challenge in Germany, everyone expects you to win a tournament. But we had a very good last 10 or 12 years. This time it was bad but we are sure we will be better in the future," Low said."[German FA director] Oliver Bierhoff and I met immediately after the World Cup. For 14 years we were responsible for the team and for the organization in this federation."
read more
Facebook Twitter Google+LinkedInPinterestWhatsAppWashington DC, U.S.A, September 27, 2016 – The Region of the Americas has successfully eliminated Measles, Rubella and Congenital Rubella Syndrome.  The announcement was made, September 27th, 2016 at the World Health Organization for the Americas' 55th annual Directing Council in Washington DC.   It is the first region to have eradicated small pox, the first region to have eliminated poliomyelitis and now it is the first region to have eliminated Measles, Rubella and Congenital Rubella Syndrome (CRS).The process began within the Americas in 2007 where countries were urged and agreed to work towards the elimination of Measles, Rubella and Congenital Rubella Syndrome (CRS).   Measles and Rubella are highly infectious diseases which affect the respiratory system; CRS can be contracted by infants born to mothers who have not received the rubella vaccine.  The last reported case of Rubella within the Americas was in 2009, this allowed the International Expert Committee (IEC) to validate the region as having eliminated Rubella and CRS in 2015.  Measles was scheduled to be a part of this validation, but because of the outbreaks in Canada, the United States, Brazil and Ecuador during the period in which the region was to be validated, the verification was withheld.Elimination means that a region would have had to interrupt endemic transmission of Measles over a period of time.  Simply put, all the countries in the Americas would have needed to have zero cases of Measles, Rubella and CRS contracted within any of the countries for a period of time.  The last outbreak of Measles in the region was in 2015 in Brazil as a result of an imported case from another region."Today we say bye-bye to indigenous transmission of Measles.  We celebrate this historic day in which the scourge has been eliminated," said Dr. Carissa Etienne, Director of the Pan American Health Organization (PAHO).Premier Dr. The Hon. Rufus Ewing stated;  "The Turks and Caicos Islands is elated to be a part of this great success.  The country has always boasted of its high coverage in Measles and Rubella vaccination over the years, due to the hard work and dedication of our public health staff and public health policies over the years.  We will continue to work to maintain a high coverage in all vaccines and to go even higher."Elimination does not mean eradication and so the work must continue to ensure that we keep the TCI Measles, Rubella and CRS free.   In attendance at the 55th Directing Council and also the conference on Medical Health Tourism is the Hon. Premier and Minister of Health Dr. Rufus Ewing, Permanent Secretary Mr. Wesley Clerveaux along with other members of staff from the Ministry of Health, Agriculture and Human Services and the office of the Premier. Related Items: Facebook Twitter Google+LinkedInPinterestWhatsApp
read more
A stagnant weather pattern expected to linger through this week has prompted local officials to declare a Stage 1 burn ban in Clark County. The ban takes effect at 5 p.m. today, according to the Southwest Clean Air Agency.A stage one burn ban means the use of all wood fireplaces and uncertified wood stoves is prohibited. (Uncertified wood stoves are generally made before 1990 and lack a certification label on the back.) Outdoor burning is also not allowed during a Stage 1 ban.Homes that rely on wood burning as their only source of heat, however, are exempt from the ban.Unlike summertime burn bans, this week's announcement isn't related to fire danger. Instead, officials hope to minimize air pollution as particulates build up in the air.The ban will remain in effect until further notice, according to the clean air agency. A high-pressure system is expected to keep a stagnant air mass in place over the region for at least the next several days. That pattern, combined with poor daytime ventilation and other factors, may cause moderate to high levels of fine particle air pollution, according to the agency. Limiting burning aims to minimize that effect.Updated air quality information is available at Southwest Clean Air Agency.
read more
Like Wilmington Apple on Facebook. Follow Wilmington Apple on Twitter. Follow Wilmington Apple on Instagram. Subscribe to Wilmington Apple's daily email newsletter HERE. Got a comment, question, photo, press release, or news tip? Email wilmingtonapple@gmail.com.Share this:TwitterFacebookLike this:Like Loading… RelatedWilmington Sons Of Italy Announces Golf Tournament For September 27In "Community"Wilmington Sons Of Italy To Host 10th Annual Italian Heritage Golf Classic On September 27In "Community"PHOTOS: Wilmington Sons of Italy Holds Easter Bunny BreakfastIn "Photo of the Day" WILMINGTON, MA — The Wilmington Sons of Italy held its 14th Annual "Easter Bunny Breakfast" on Sunday, April 14, 2019 at the Wilmington Knights of Columbus Hall.More than 200 residents enjoyed a great breakfast and a visit with the Easter Bunny. All proceeds from the event benefited the Wilmington Sons of Italy Charities — Alzheimer's Research and Cooley's Anemia Research. Cooley's Anemia, more commonly known as Thalassemia, is a blood disorder that commonly affects people of Mediterranean descent. At one time, those who had the most serve form of the disease would not survive into puberty, but thanks to the research, that has changed.Below are more than 30 photos from the breakfast courtesy of Lennie Malvone. More of Lennie's shots can be found on the Wilmington Sons of Italy's Facebook page.
read more